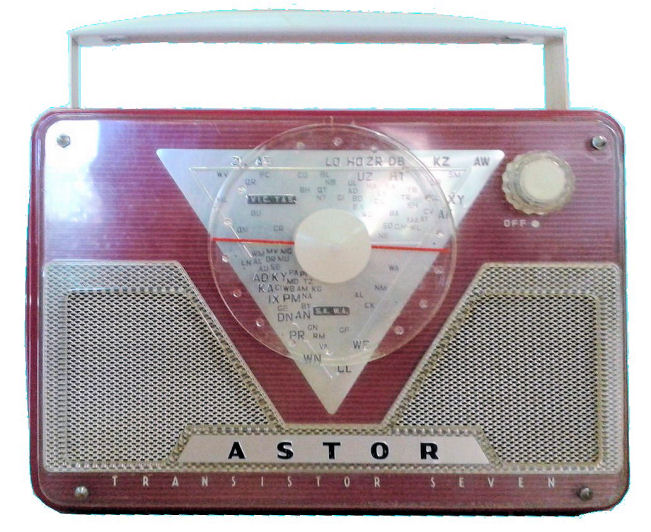 1958 Astor HPN 7 Transistor (The first Astor portable transistor radio)
Next General Meeting : 1.30pm, Sat 3 October 2015 TODAY
>>>>>>> St Faiths Church Hall <<<<<<<
Charles St, Glen Iris 3146, (Melway 60G6)
( Visitors welcome and there is plenty of parking space)
Speaker: Bruce Williams ACMA - Tracing Interference
Theme: AWA Radiolettes
December Meeting - Annual Auction
Members wishing to offer items for sale, please complete the Auction Entry Form and return it to the AVRS by Fri 13 Nov.
About us
Disclaimer: The views expressed in this Web site are strictly those of the authors. They do not necessarily reflect the views of the AVRS committee. This web site contains links to the web sites of various commercial organisations offering radios or parts for sale. AVRS has no commercial interest or any affiliation to these organisations, and this information is provided solely as a service to members. No endorsement of any product is expressed or implied.

Copyright 2012-15 Australian Vintage Radio Society.